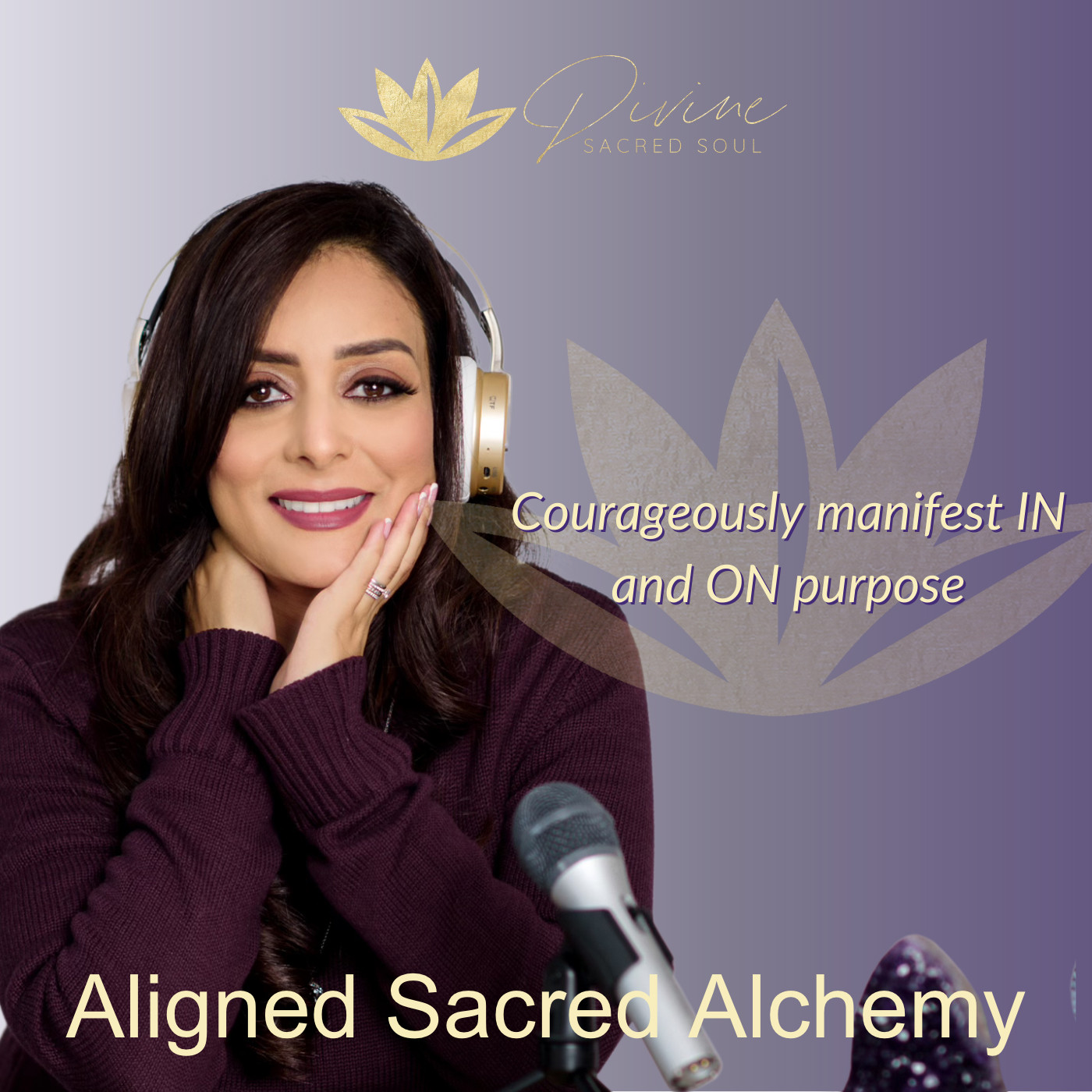 A space to share stories to uplift, energise and spark your awakening in remembering your unique brand of magic. We talk about manifesting in a way that actually WORKS for you and leads you to your Soul's path and purpose by creating your own, customised manifesting framework without the "believe it and achieve it" or "think positive and vibe high" mindset stuff that doesn't really take into account your lived experiences. Join me for each episode as I bring spiritual principles to life through grounded practices and real-life situations so you can be in a state of RECEIVING and courageously manifest IN and ON purpose! If you'd like more inspiration, resources to work with me further, you can find me on my website: https://divinesacredsoul.com/ Or come join my community on Instagram, where I tend to hang out on @raspreet_sagoo
Episodes
Tuesday Aug 08, 2023
Tuesday Aug 08, 2023
Today, we are discussing  the magic of manifesting and delve into the extraordinary realm of manifesting your dreams with the unwavering support of your seen and unseen allies in the form of your spirit team.
I'll be sharing with you:
the power of unseen allies and spirit guides

how to team up with your spirit squad to manifest your dreams

how to trust the guidance of your spirit guides and co-create with them

how you can amplify your intentions with the support of spirit guides

how to maintain a receptive mindset and recognise their signs along the way - without needing to be healed, always be positive and have the perfect mindset first!
Stay tuned for part 2 and subcribe to the channel for notifications of when the newest episodes drop!